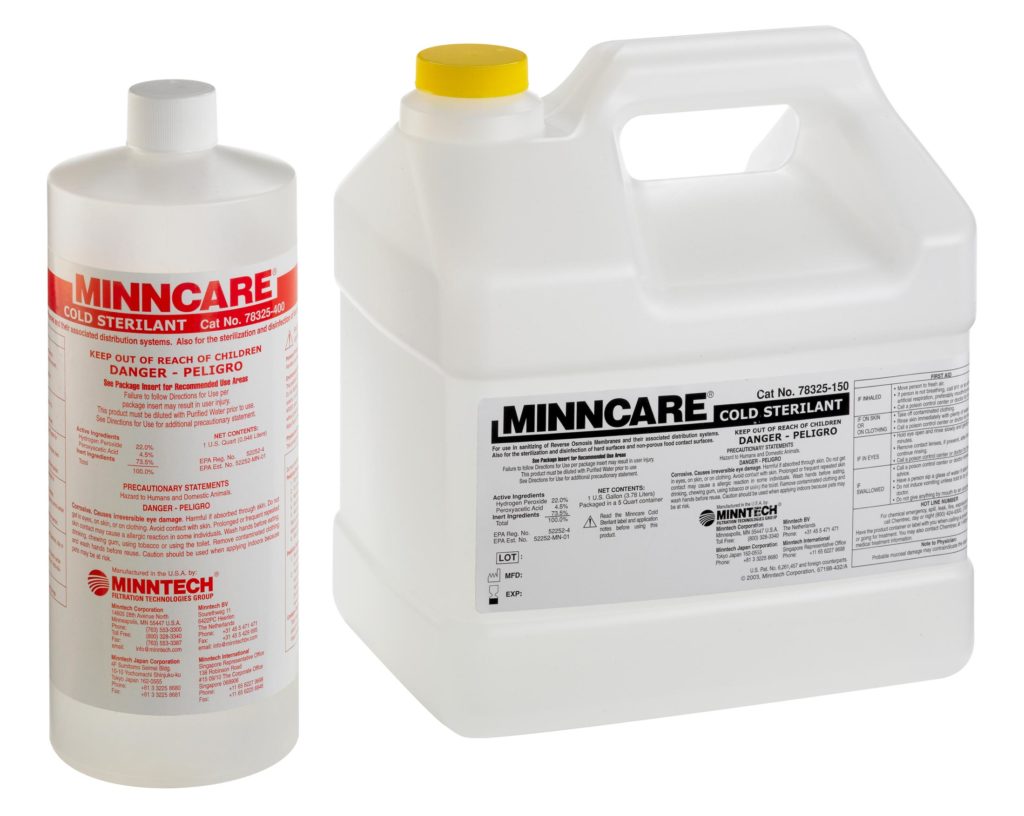 Minncare Cold Sterilant Products
Minncare Cold Sterilant is a peracetic acid solution developed for use on reverse osmosis (RO) membranes and their associated distribution systems. Peracetic acid formulations were developed by Minntech Corporation in 1976 and are currently being used in a wide variety of applications. Mar Cor Purification distributes Minncare Cold Sterilant to the Medical, Pharmaceutical and Industrial Marketplace.
Minncare Benefits Include:
Superior Biocidal Activity
Biodegradable and Ease of Disposal
Compatible w/ Thin Film Composite Membranes
No Toxic-Aldehyde Vapors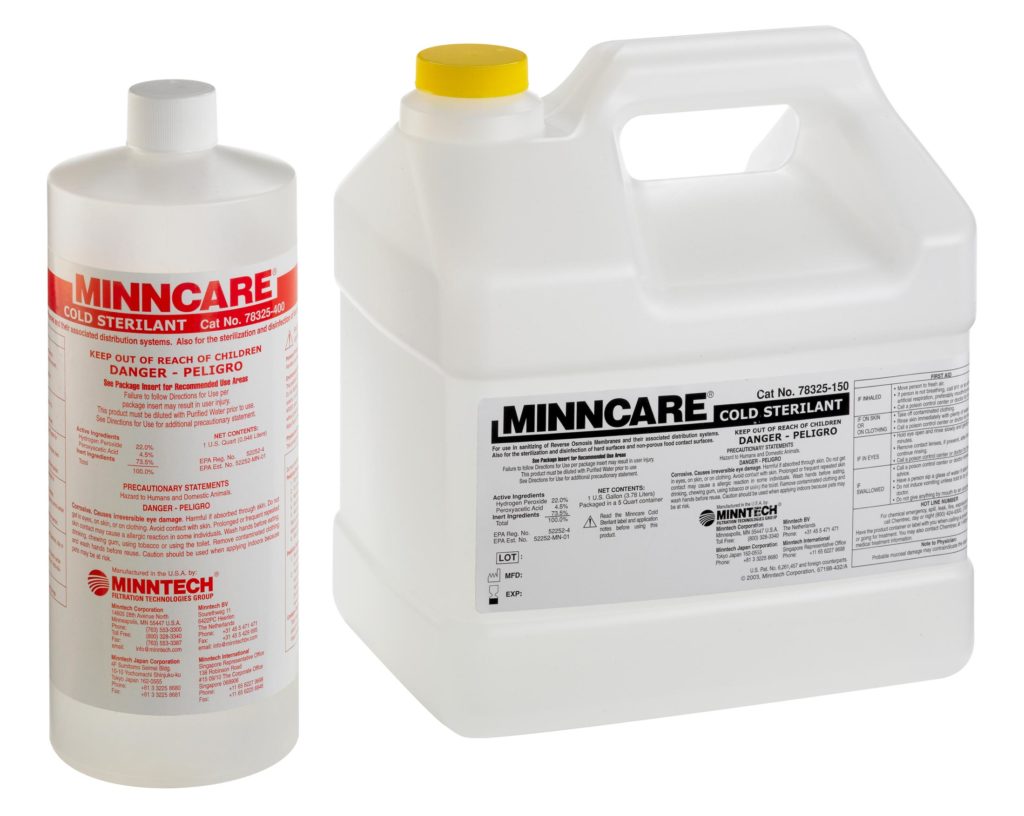 Learn more about our surface sterilization products.
To provide you the best information, let us know your disinfection needs.