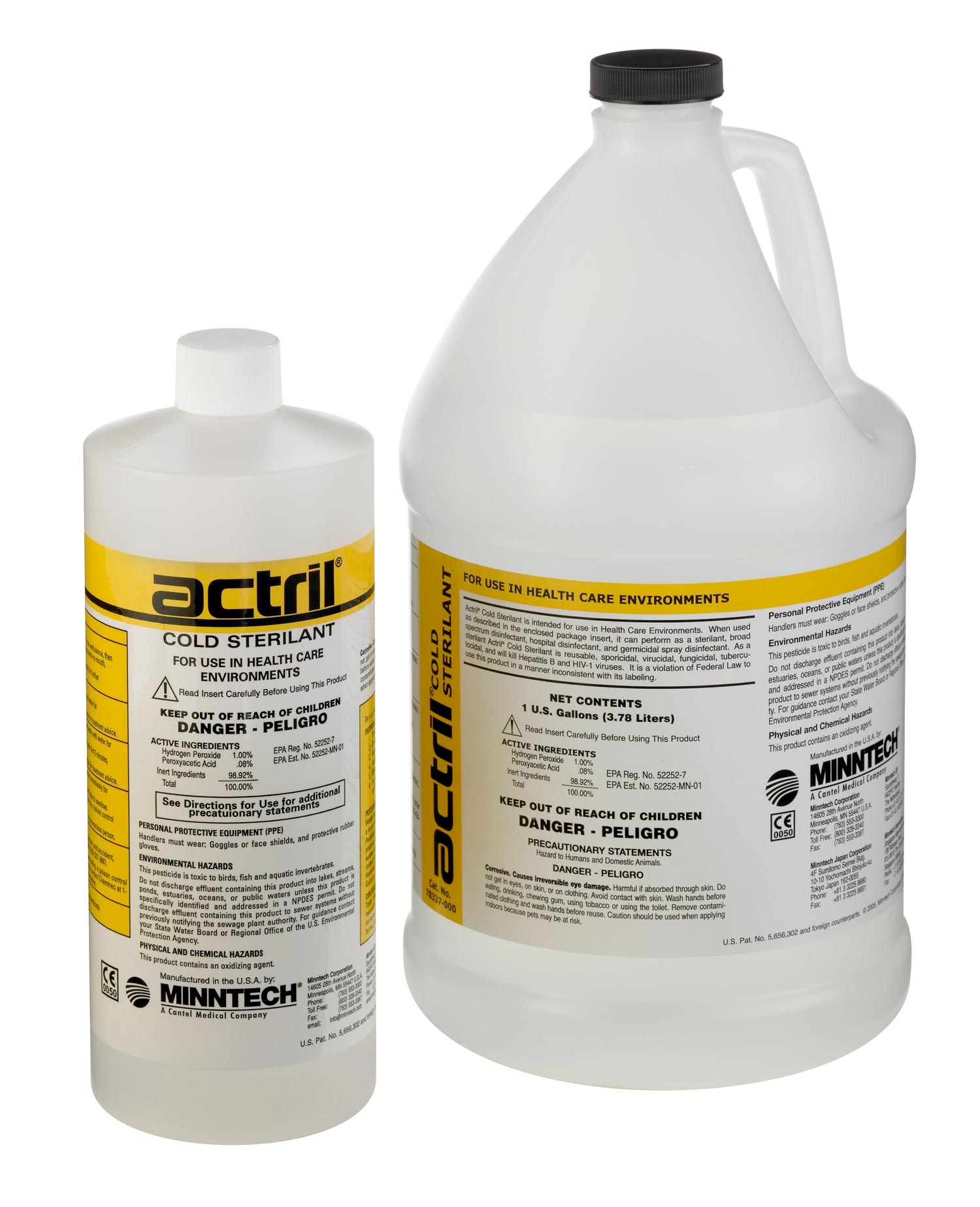 Actril Cleanroom Sterilant Products
Actril Cleanroom Sterilant products include ready-to-use disinfectant and sterilants for us in pharmaceutical cleanrooms and other critical infection prevention areas. Surfaces made from non-porous materials such as plastics, stainless steel or glass can be disinfected using Actril Cold Sterilant solutions.
Actril Benefits Include:
 Superior Sterilant, Bactericidal, Fungicidal, Mycobactericidal and Virucidal Activity
Does Not Produce Any Toxic Aldehyde Vapors, Keeping Your Employees Safe
Compatible with all Common Cleanroom Surfaces.
Easily Disposable and Biodegradable, Keeping the Environment Safe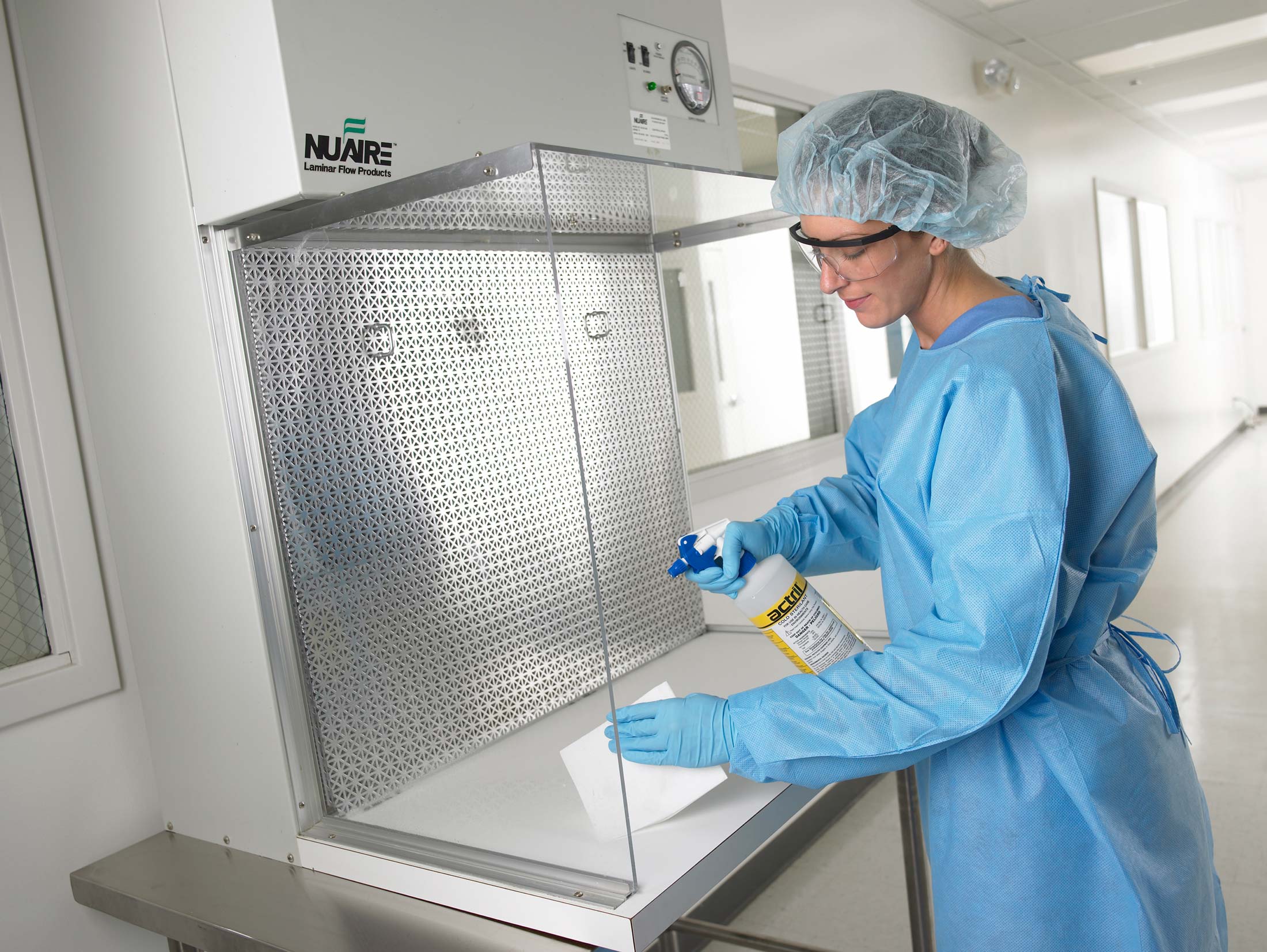 Learn more about our Actril products.
Let us know your disinfection needs and one of our specialists will reach out to further discuss our products.