A leader in water purification systems, filtration and disinfectant technologies, Mar Cor supports medical, commercial and industrial markets around the globe.
Our growth through the years enables us to serve our medical and industrial customers better by supplying and servicing high-quality water treatment machines and products that are patented and FDA-cleared to ensure optimal performance. We also provide proven filtration and disinfection technologies through our FiberFlo™ Filters and Minncare™ and Actril™ Cold Sterilant brands. And each product is designed to meet your organization's growing needs while improving efficiency.
The success of Mar Cor—as well as the success of our customers—has been based on the principle of providing competent, consistent and compliant products and services. We welcome the opportunity to meet your toughest challenges while continuing to provide outstanding customer service along the way.
Listening to Our Customers

Understanding their definition of quality and exceeding their expectations.

Rigorous Standards

Delivering top-quality, innovative products and services.

Continuous Improvement

Improving our processes and systems while maintaining the effectiveness of the QMS and complying with regulatory requirements.

Working Together

Maintaining an environment of mutual respect, unyielding integrity, and teamwork.
As we work to achieve Mar Cor's mission and vision, we are guided by values that support our customers and our employees, as well as set the company culture that strives to be an extension of your team and support your customers.
Mar Cor is dedicated to providing innovative water, filtration and disinfection technologies that deliver the best solutions for our customers and their patients.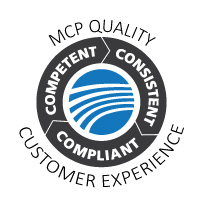 Today, customers continue to trust us for quality water, filtration and disinfection products and services for the medical, life sciences and industrial markets.
Mar Cor, a Cantel Company
Mar Cor is owned by Cantel, a NY Stock Exchange listed company (NYSE: CMD). Cantel is a global company dedicated to delivering innovative infection prevention products and services for patients, caregivers and other healthcare providers, which improve outcomes and help save lives.
Through an expansive portfolio of medical, life sciences and dental products, Cantel provides high-quality infection prevention solutions and unsurpassed service, touching millions of patients around the world each year.