Mar Cor® is a leading brand of water purification products and services for the hemodialysis and renal markets.
Mar Cor® water purification products and services by Evoqua provide hemodialysis and renal customers with innovative, high-quality water treatment products and services for optimal performance. By offering a unique combination of proven technologies and end-to-end, comprehensive support services, we're able to help customers meet their critical water needs.
With over 50 years of experience and 5,500 installations, we welcome the opportunity to meet your toughest challenges while providing outstanding customer service along the way.
Listening to Our Customers

Understanding their definition of quality and exceeding their expectations.

Rigorous Standards

Delivering top-quality, innovative products and services.

Continuous Improvement

Improving our processes and systems while maintaining the effectiveness of the QMS and complying with regulatory requirements.

Working Together

Maintaining an environment of mutual respect, unyielding integrity, and teamwork.
As we work to achieve Mar Cor's mission and vision, we are guided by values that support our customers and our employees, as well as set the company culture that strives to be an extension of your team and support your customers.
Mar Cor is dedicated to providing innovative water, filtration and disinfection technologies that deliver the best solutions for our customers and their patients.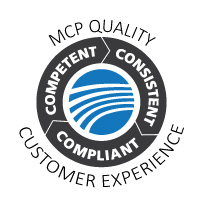 Today, customers continue to trust us for quality water, filtration and disinfection products and services for the medical, life sciences and industrial markets.
Mar Cor was recently acquired by Evoqua Water Technologies LLC (NYSE: AQUA). Evoqua Water Technologies is a leading provider of mission-critical water and wastewater treatment solutions, offering a broad portfolio of products, services, and expertise to support industrial, municipal, and recreational customers. Evoqua has worked to protect water, the environment, and its employees for more than 100 years, earning a reputation for quality, safety, and reliability around the world.