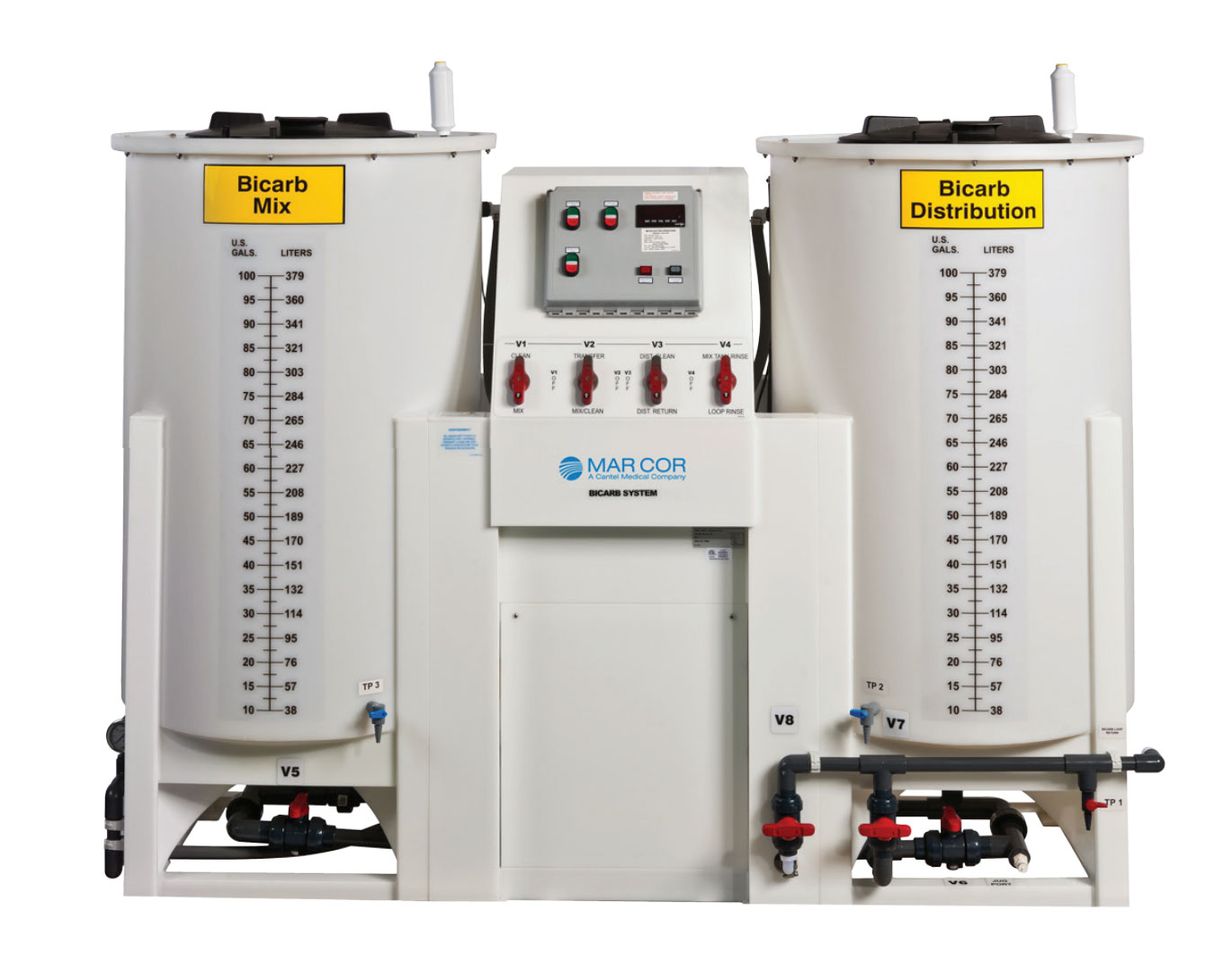 Maximize efficiency with a system tailored to your needs.
Corrosion Resistant Polyethylene
Hover or Click the Icons to Learn More
Mar Cor Purification offers a range of 510(k) bicarbonate mixing and delivering systems.
These units are designed to prepare a liquid sodium bicarbonate formulation for the purpose of making dialysate for hemodialysis patient therapies. Several options to choose from, such as a simple mix and jug fill; to mix and transfer for gravity fed distribution; to mix and transfer for a pressurized distribution loop.
Certain systems like the SDS unit also allow for the transfer and distribution of acid concentrate solutions. We also provide stand-alone acid concentrate delivery systems using a variety of holding tanks and delivery methods. Choices… all designed to meet your clinic's specific needs.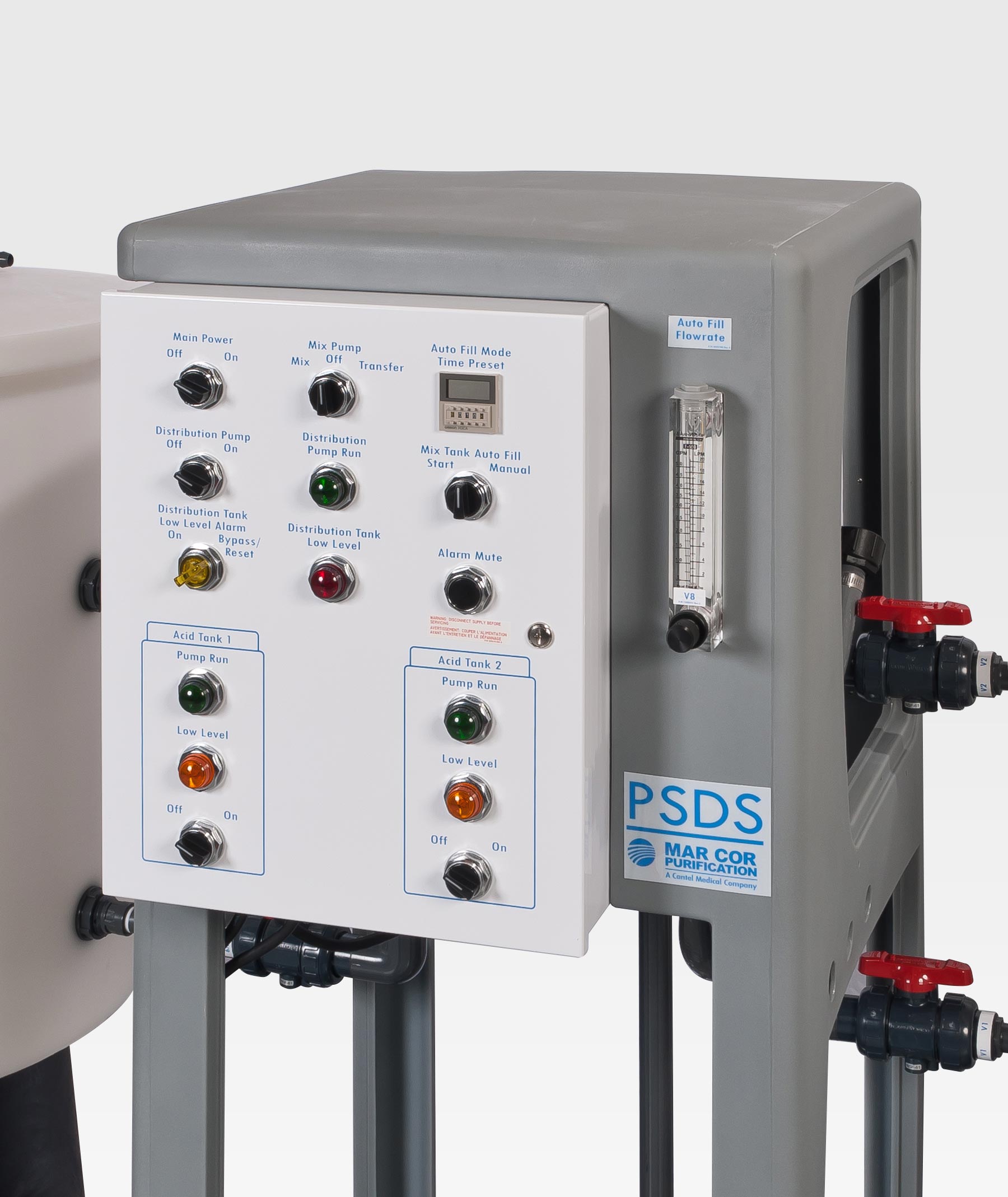 Mar Cor has several Bicarbonate Mixing System options. Let us create a system to meets your clinics specific needs.