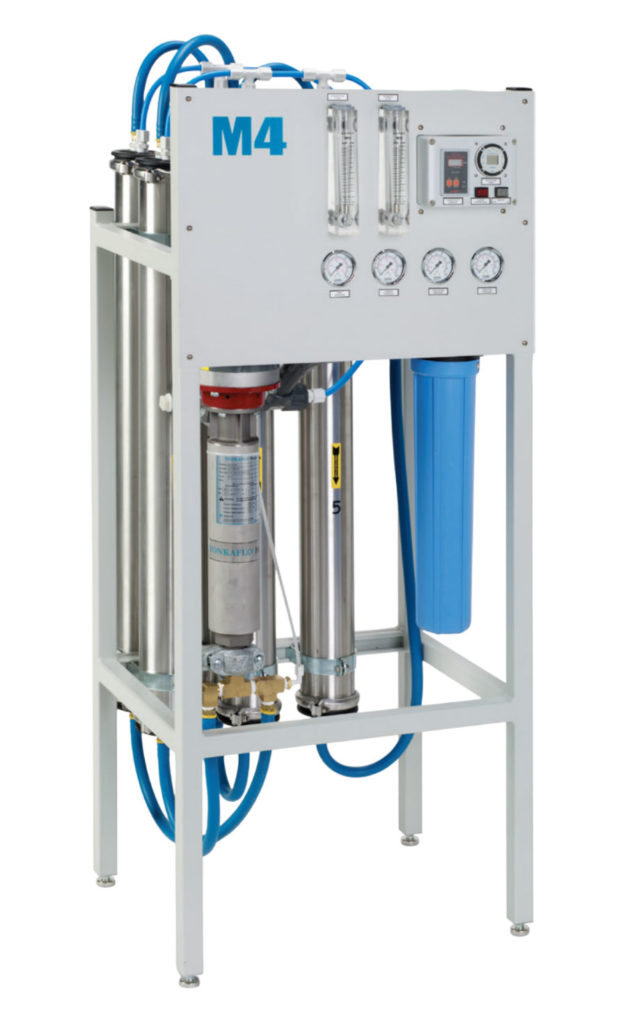 Advanced Medical Lab Water Solutions
For decades, Mar Cor has led the way in the installation of lab-grade water systems that range from centrally distributed systems to point-of-use polishing equipment.
As experts in medical lab water purification systems, we understand the importance of providing reliable, cost effective solutions that ensure high purity water for glassware washers, autoclaves, cage washers, and point-of-use polishing units.
ASTM D1193-91 Water Types
Type I Water - Highest quality water, specified for end use requirements and used in the most critical analytical and life science applications.
Type II Water - Deionized water used for media, chemical, buffer, or biochemical reagent preparation and other key applications.
Type III Water - RO water used for instrument feed water, glass washing, incubator cabinets, autoclaves, or make-up or polisher feed for production of ultrapure water.
Central Medical Lab Water
HVAC & Humidification
Point of Use Polishing
Glassware & Cage washers
Autoclaves
| Image | Title | Document Subtitle | Resource Document Types | | hf:tax:resource_document_type |
| --- | --- | --- | --- | --- | --- |